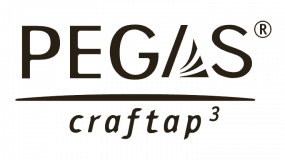 Long lasting, foam-free fill with a 30-45 day shelf life
The Pegas CrafTap 3.0 is an advanced pressurized filling device, designed with the technology to fill both glass and plastic growlers. It focuses on safety through the entire usage and is redesigned for operational convenience, higher reliability, and lower maintenance.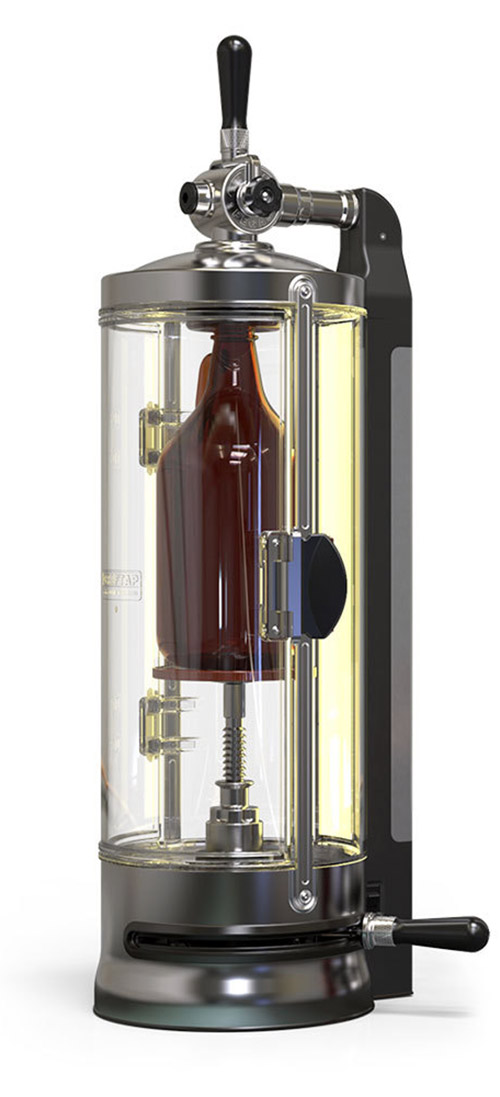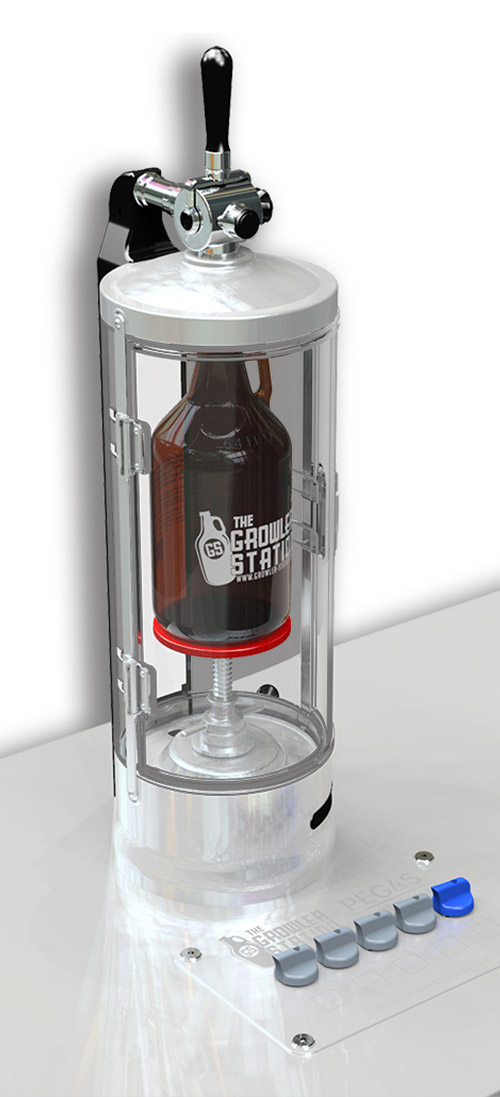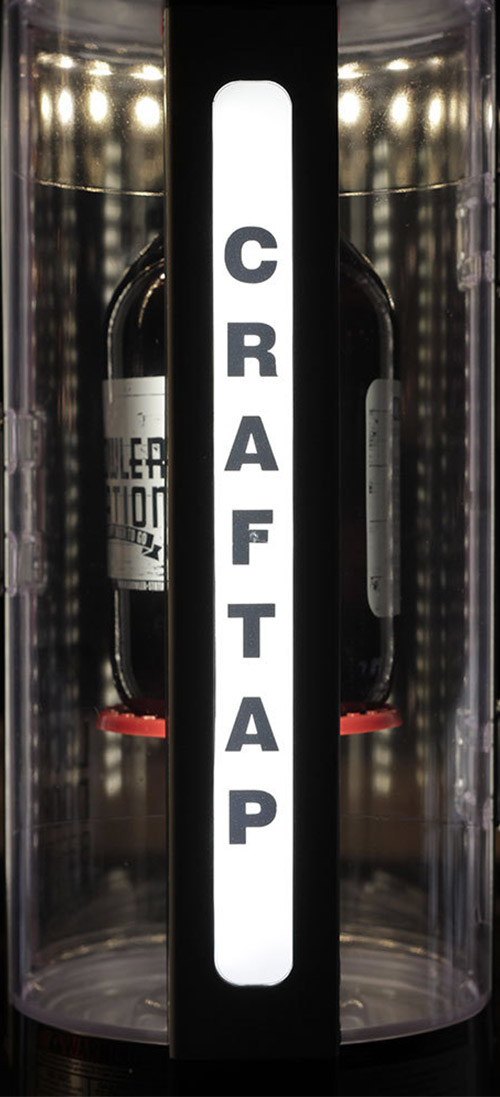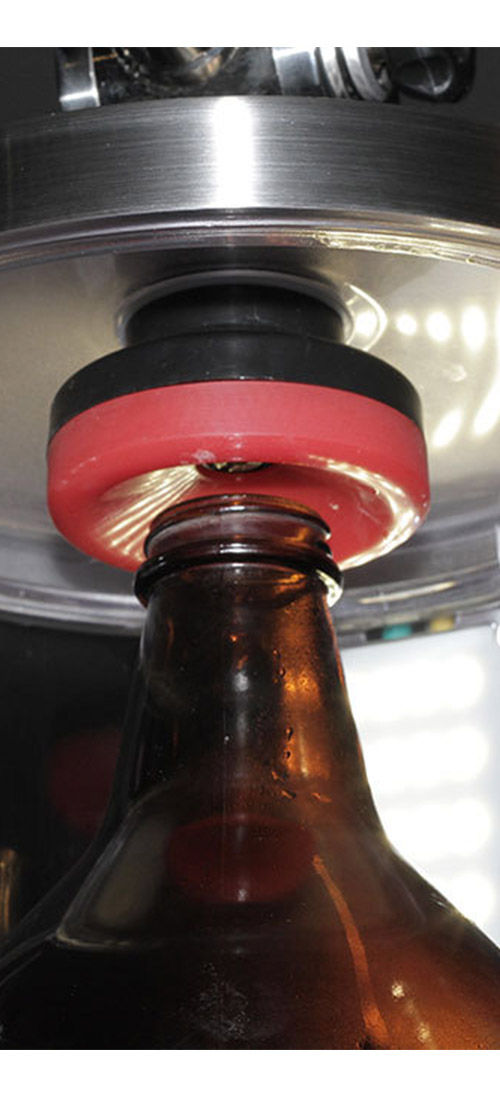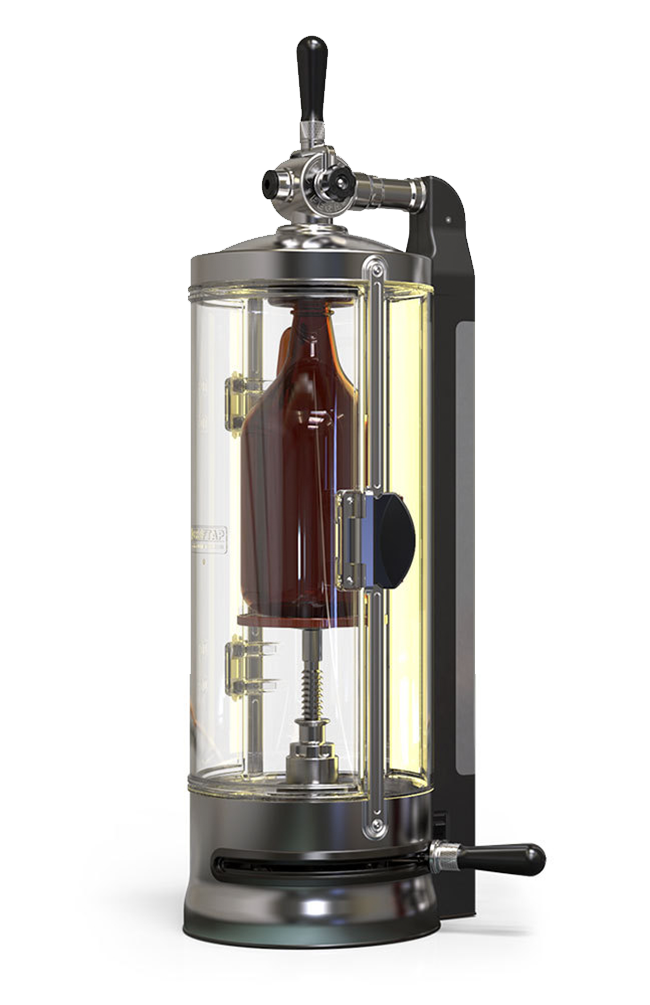 No foam
No mess
---
Because of the advanced pressurized filling system, CrafTap 3.0 produces a long lasting, foam-free fill. It's easy to operate and creates less than 2% waste.
92% of people
prefer CrafTap
---
In an independent survey conducted by The Growler Station, of those surveyed, 92% of them prefer the taste of beer in growlers filled with the Pegas CrafTap vs. from a regular beer tap, as early as 4 days after being filled.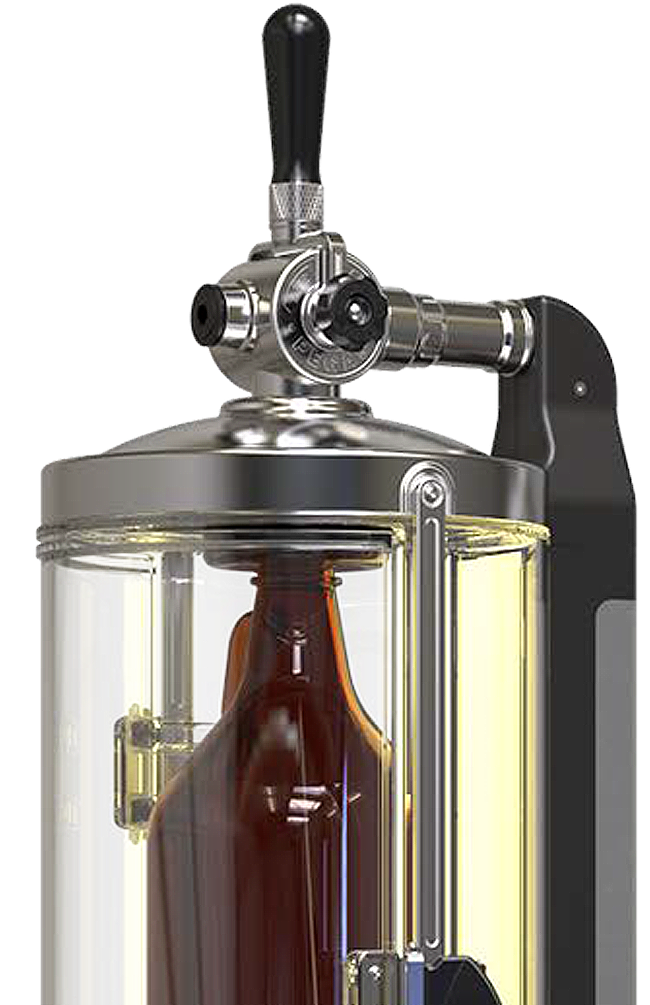 Longer freshness
30-45 day shelf life
Oxygen purged
before fill
Fills different sized growlers
98% Keg yield – Less than 2% waste
Increase profits up to 33% per keg
New CrafTap 3.0 Features:
Improved pressure release valve
Improved door latch
Newly tooled plastic body
Metal frame connects top to base
Insulated beer line enclosure
Backlit POP area on back of unit
Improved bottle raising platform
Filling Growlers-CrafTap vs. Regular Tap
| | CrafTap Smart | Regular Tap |
| --- | --- | --- |
| Estimated waste per keg | Less than 2% | 25% - 35% |
| Estimated qty. of growlers (per half barrel keg) | 31 | 21 |
| Estimated shelf life after fill | 30 - 45 days | 2 days |
| Oxygen purged from bottle | Yes | No |
| Fills from bottom of the growler | Yes | No |
| Fills different sizes of growlers | Yes | Yes |
| Allows pre-fill before sale (where allowed by state) | Yes | No |
| Better customer experience | Yes | No |