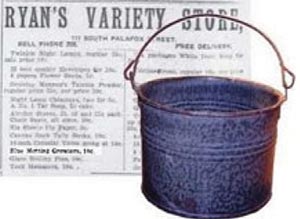 In the late 1800s, fresh beer was carried from the local pub to home by a small, galvanized pail. The term "growler" is rumored to come about when the beer sloshed around the pail; it created a rumbling sound as the CO2 escaped through the lid.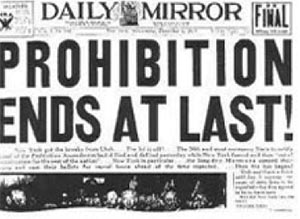 With the Prohibition in the 1920s, some communities passed laws to outlaw the growler entirely, but by 1933, the Prohibition was repealed.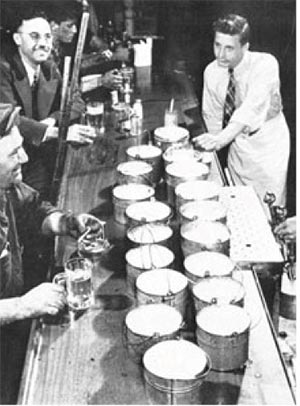 Before World War II, the city kids brought covered buckets of draft beer from a local bar or brewery to workers at lunch time or to their parents at dinner time, a practice called "rushing the growler."
In the 50s and 60s, waxed cardboard containers with lids were used to take beer home. It is said that they resembled take-out Chinese soup containers. In many US states, it used to be (and still is) illegal for liquor stores to be open on Sunday, so you would have to go to a bar and buy a growler of beer. By the late 60s, many bars had switched to plastic and were allowed to sell packaged beer after hours. Soon, the concept of the growler died.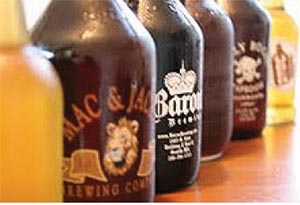 In 1989, Charlie Otto and his father wanted to offer "beer-to-go" for their local customers, but they were not yet in a position to bottle. His father suggested what he used in his younger days: growlers. Charlie recognized the need for an updated package type and purchased a small silkscreen machine. Soon he was silk-screening his logo on half-gallon glass bottles, and the modern-day growler was introduced.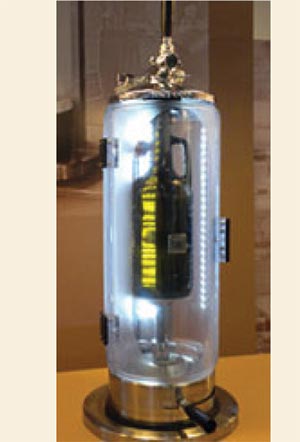 The Growler Station was born in 2011 with the launch of their flagship store in New York City in early 2012. The Growler Station in New York was the beginning of the team's efforts to revolutionize the way craft beer was being delivered to the customer. The Growler Station provides customers with fresh craft to go that is longer lasting and superior tasting. Since the first store opening, The Growler Station has adopted various extensive concepts from the core retail stores, to their plug and play Store-in-Store kiosk concept. With over 150 various styled locations today, The Growler Station has been successfully capable of offering a full turnkey solution to customers, with tremendous opportunity to grow year after year.