CraftPad Smart Automated Manifold
An automated electronic manifold system for use with the Pegas CrafTap Smart Automated Growler Filler.
Six (6) valves are dedicated to beverage/beer lines, and one (1) valve is dedicated to gas. The gas valve is used to purge remaining beer from the manifold after a growler fill, pushing the remaining beer from the manifold into the growler. This process eliminates any mixing of beer flavors when selecting a new beer for a new growler fill, and eliminates waste by pushing the beer into the growler.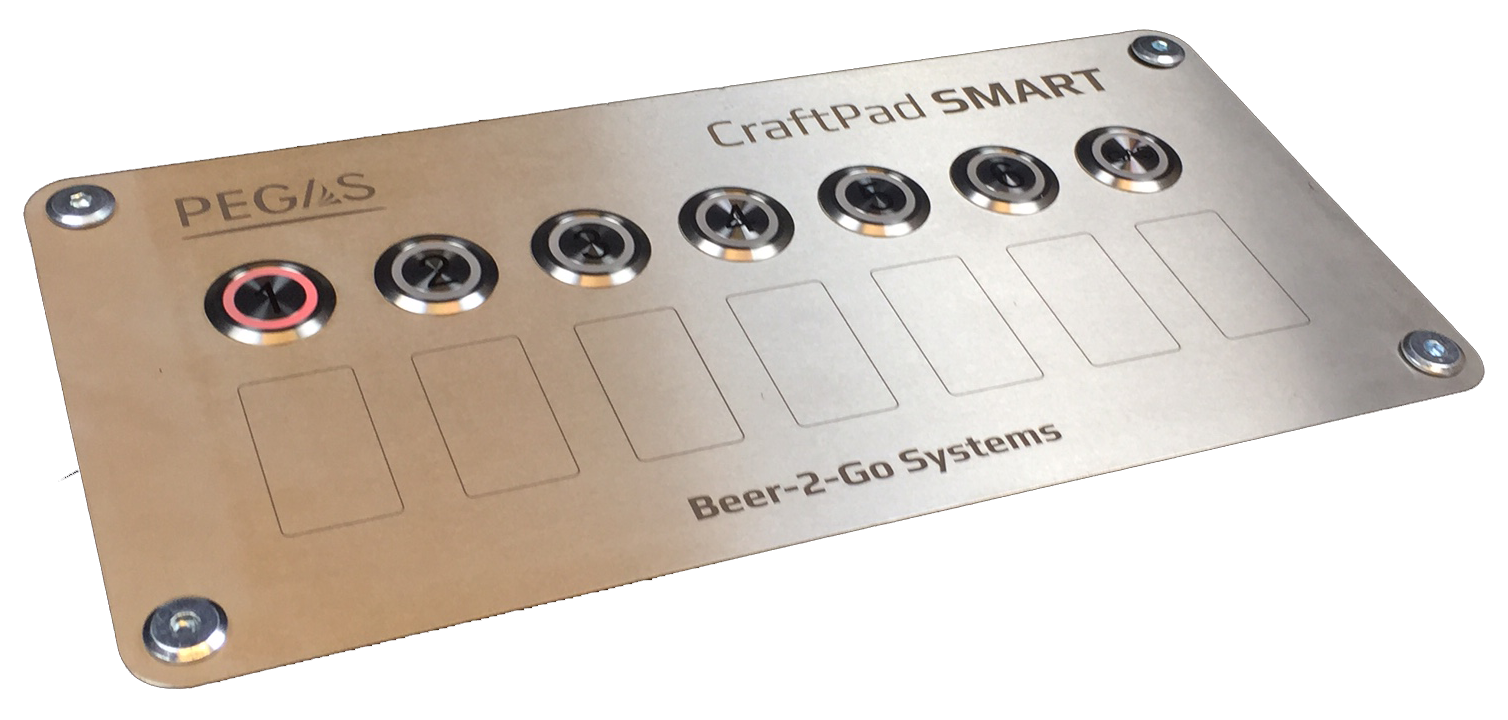 Connects 6 lines of beer to each CrafTap Smart growler filler
Electronic data connection to the CrafTap Smart to work in the automated filling process
Cleans manifold lines between pours to eliminate mixing of beers
For use with the Pegas CrafTap Smart automated counter pressure growler filler
Stainless Steel beverage valves. Stainless steel mounting plate.
Mounting hardware is included