Beer Wizard Beer Menu
A cloud based digital menu system
Designed with advanced customization and powered by our ever-growing craft beer database, the Beer Wizard Beer Menu is a turnkey digital solution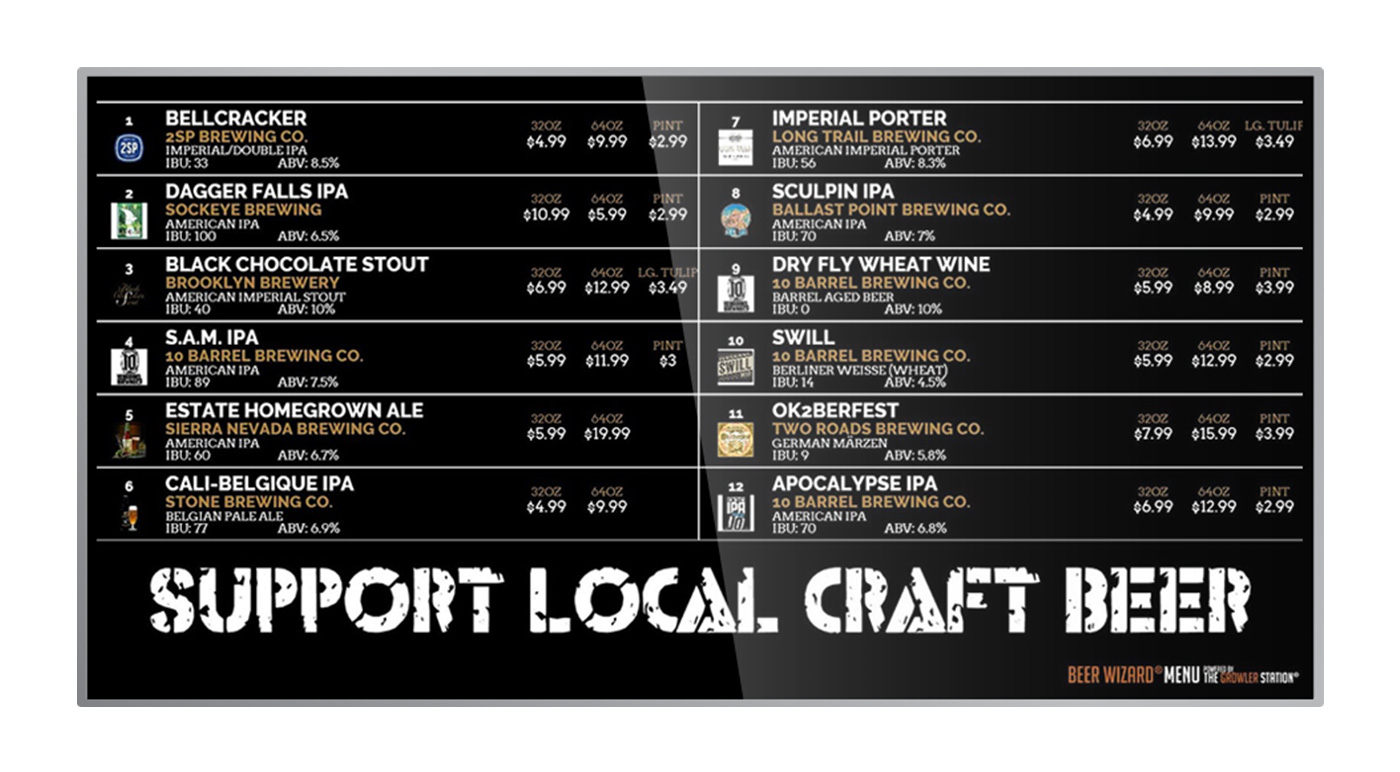 The power of the Beer Wizard Beer Menu
Login to our back-end portal to update your beer inventory in just a few simple steps. Back- end updates sent to the cloud to be pushed out to your on-site digital menu, on-line web based platforms, and on-the-go mobile platforms.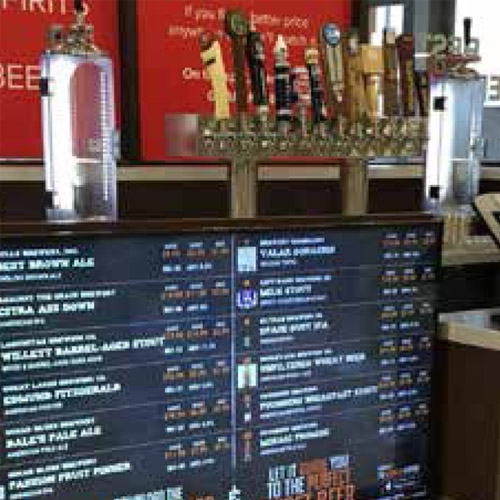 On-Site
See menu updates within seconds displayed on your in-store digital menu board.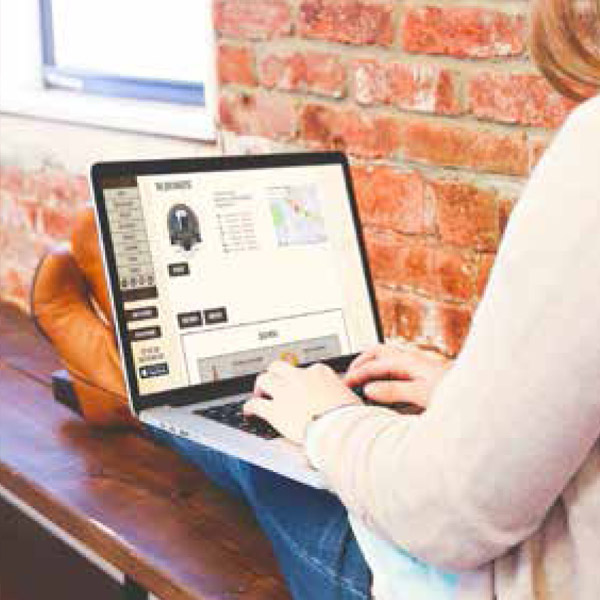 On-line
Resources in place provided by our back-end allow your customers to view your real time menu on both our website and on your own store website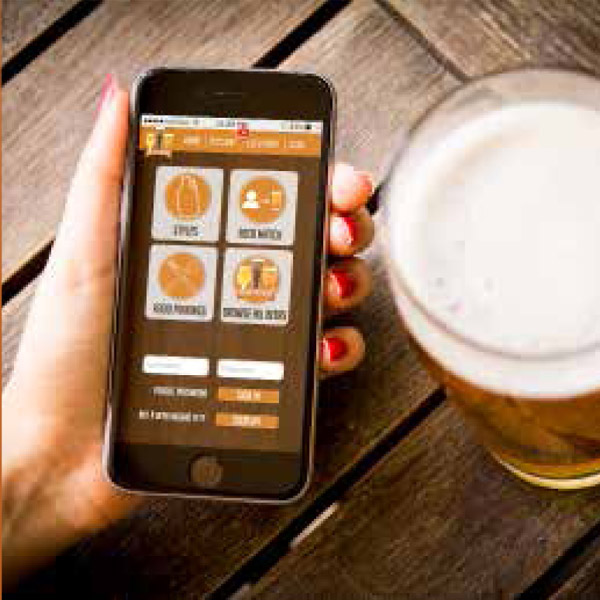 On-The-Go
Mobile capabilities – including Beer Wizard Mobile App and Mobile Menus allows customers to access your menu right from their device, any place, any time.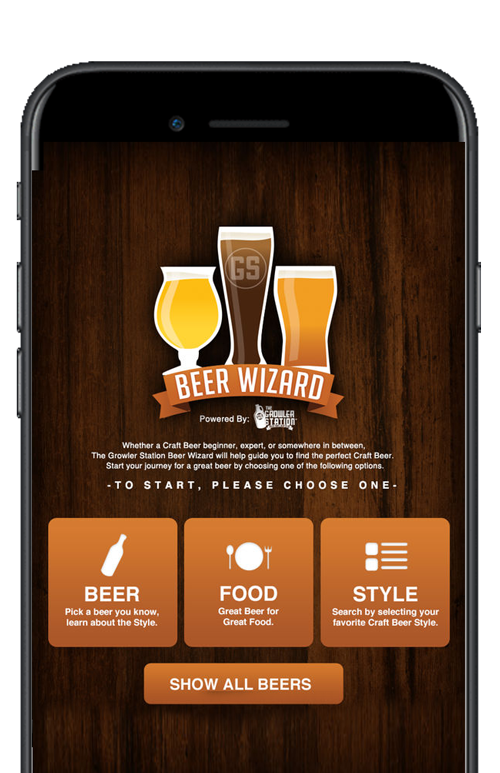 How it works
---
A cross platform digital menu system driven by our powerful back-end database, which pushes your menu updates out to your customers through a customizable in-store digital menu board, Beer Wizard mobile app, our website, your website, printable menus, and social media integration options.
A Cloud based digital Eco-System with multi-platform display updates
Log into GS back-end for menu updates
Updates goes to the Cloud
GS Digital Menu box sends update to menu display
Real-time update to menu on store web page
Post sent to social media
Update to on-location Beer Wizard Menu Connect Station
Update to Beer Wizard consumer app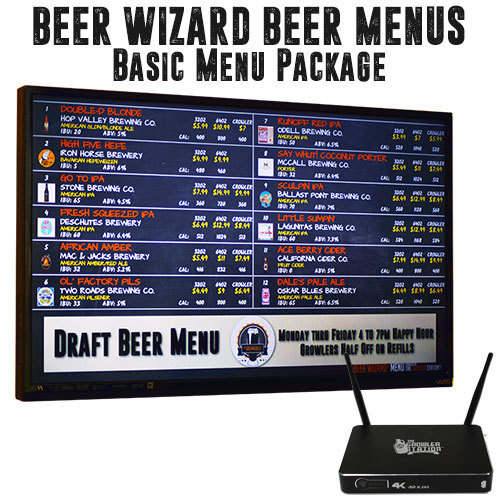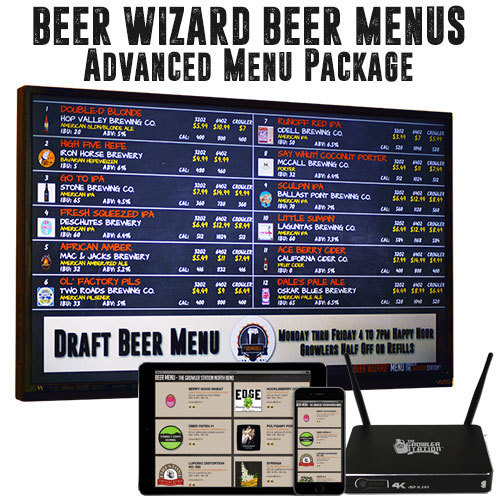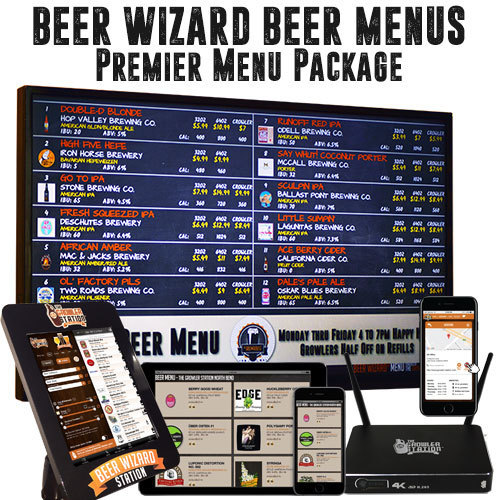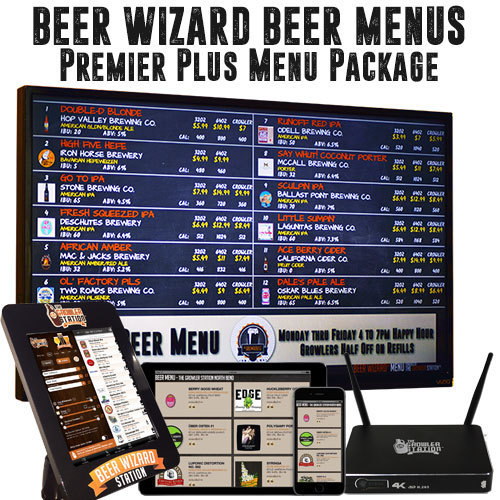 Explore more Beer Wizard features: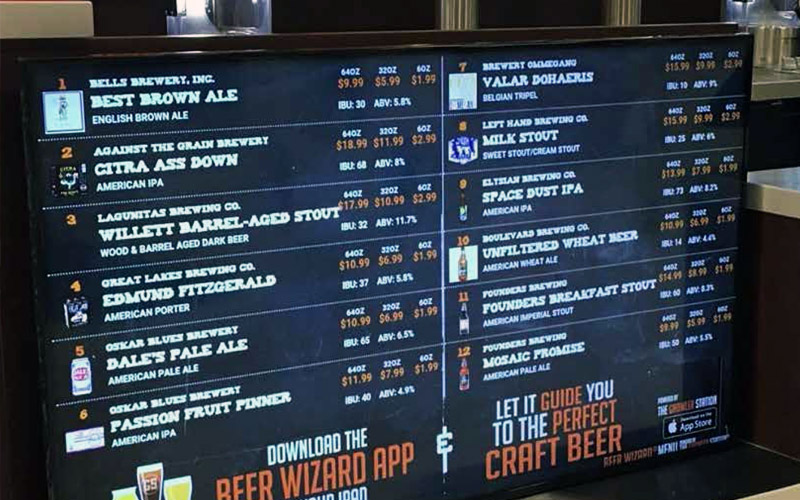 A cloud based digital menu system powered by one of the most comprehensive beer databases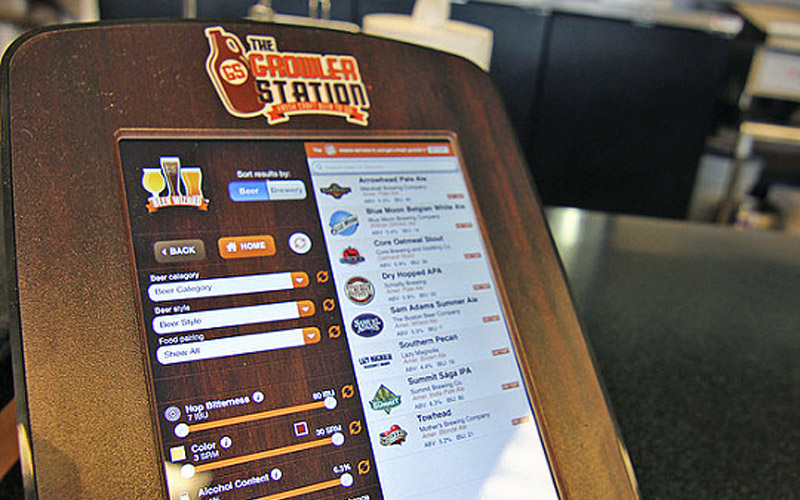 The Menu Connect all-in-one app that connects your in-store customers to your Beer Wizard Digital Menu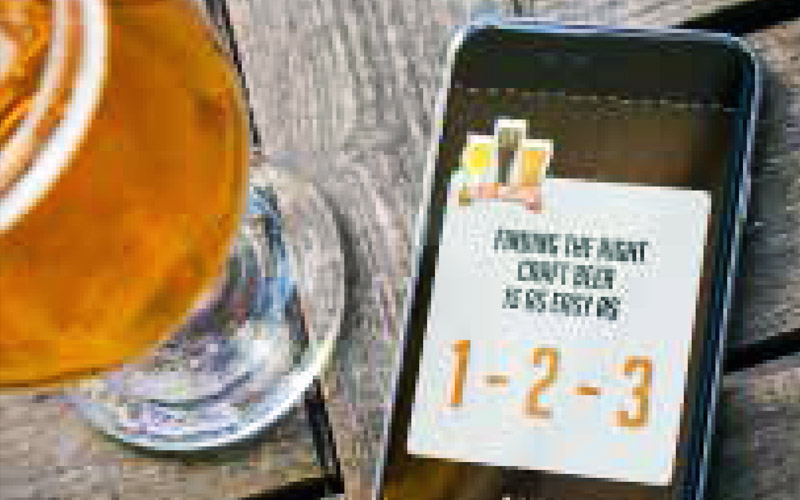 The new Beer Wizard app is available on Google Play for all Android devices and the Apple store