Beer Wizard Digital Beer Menu System
Completely customizable, secure digital beer menu system
Fully equipped with templates, font styles, and banner options, explore your capabilities and update your menu directly through your dashboard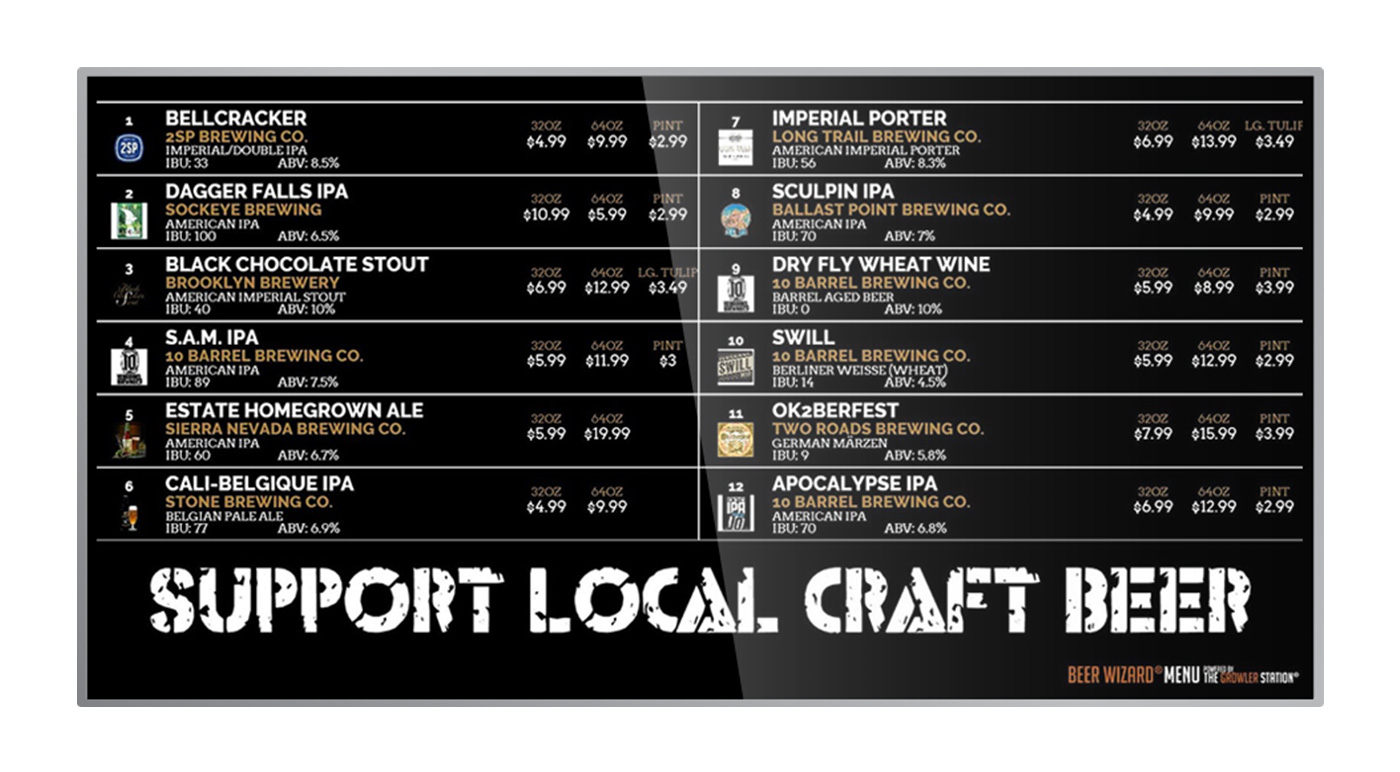 Have access to over 10,000 craft beers and growing and manage your inventory in just a few simple clicks. You can also have access to the full details for each beer – ABV, IBU, SRM, calorie count and more – as well as create custom tasting notes and overrides names.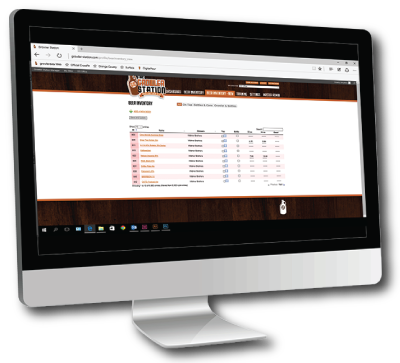 Complete customization
---
Upload your own background graphics, customize font styles, sizes and colors, and create your own custom header and footer banners to match your brand.
Utilize pre-built templates
---
We have 7 pre-designed templates available for your use with a variety of styles to fit the look and feel of your brand. Within each template, you still have the option to customize fonts, colors, and more.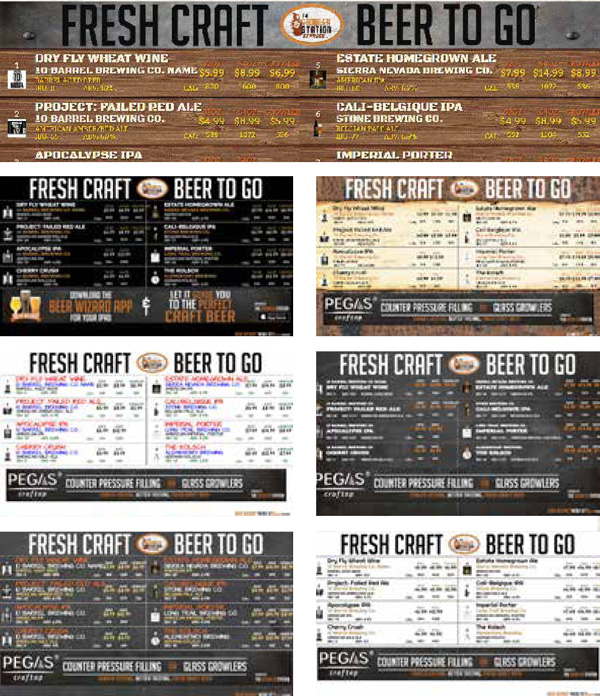 Get social with our social media integration
---
Integrate easily with Facebook to push all your menu updates right to your location's Facebook page. Connect your menu updates to your social media platforms and have constant customer interaction.
A Cloud based digital Eco-System with multi-platform display updates
Log into GS back-end for menu updates
Updates goes to the Cloud
GS Digital Menu box sends update to menu display
Real-time update to menu on store web page
Post sent to social media
Update to on-location Beer Wizard Menu Connect Station
Update to Beer Wizard consumer app
Explore more Beer Wizard features: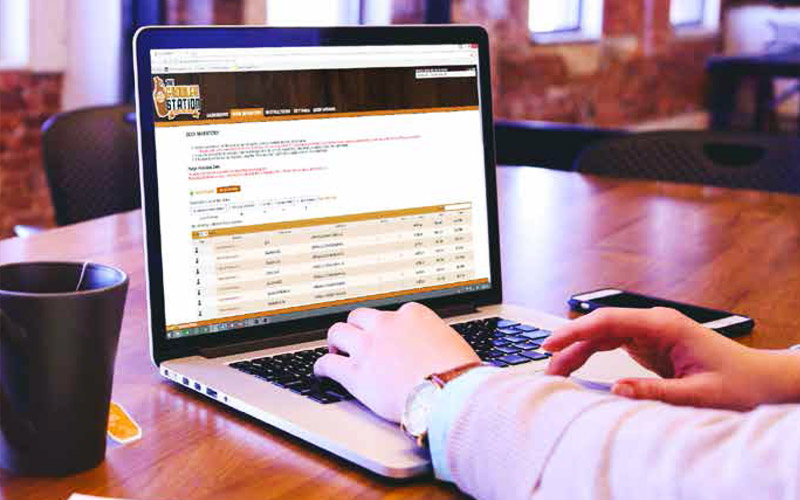 Designed with advanced customization and powered by our ever-growing craft beer database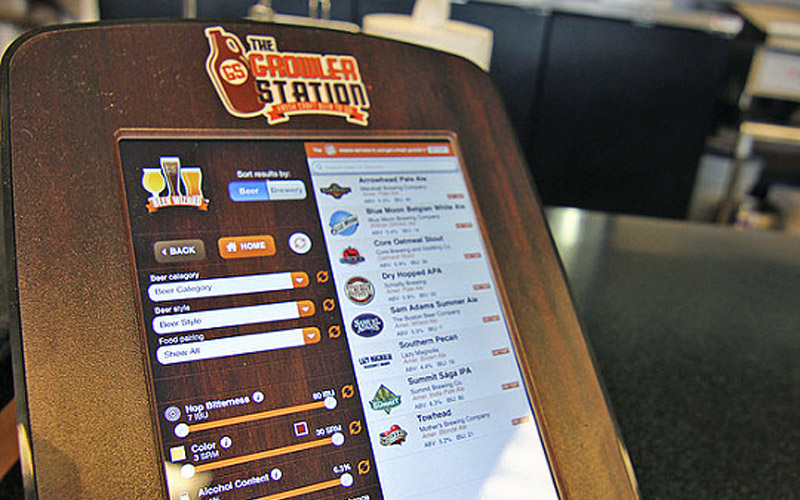 The Menu Connect all-in-one app that connects your customers to your Beer Wizard Digital Menu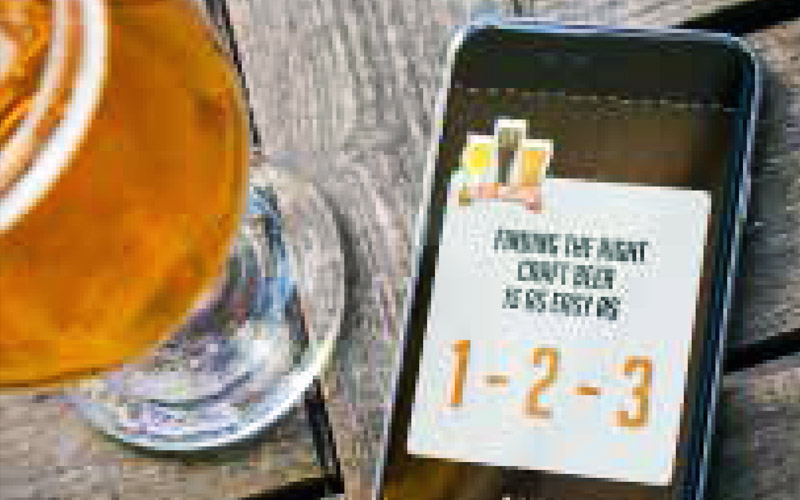 The new Beer Wizard app is available on Google Play for all Android devices and the Apple store