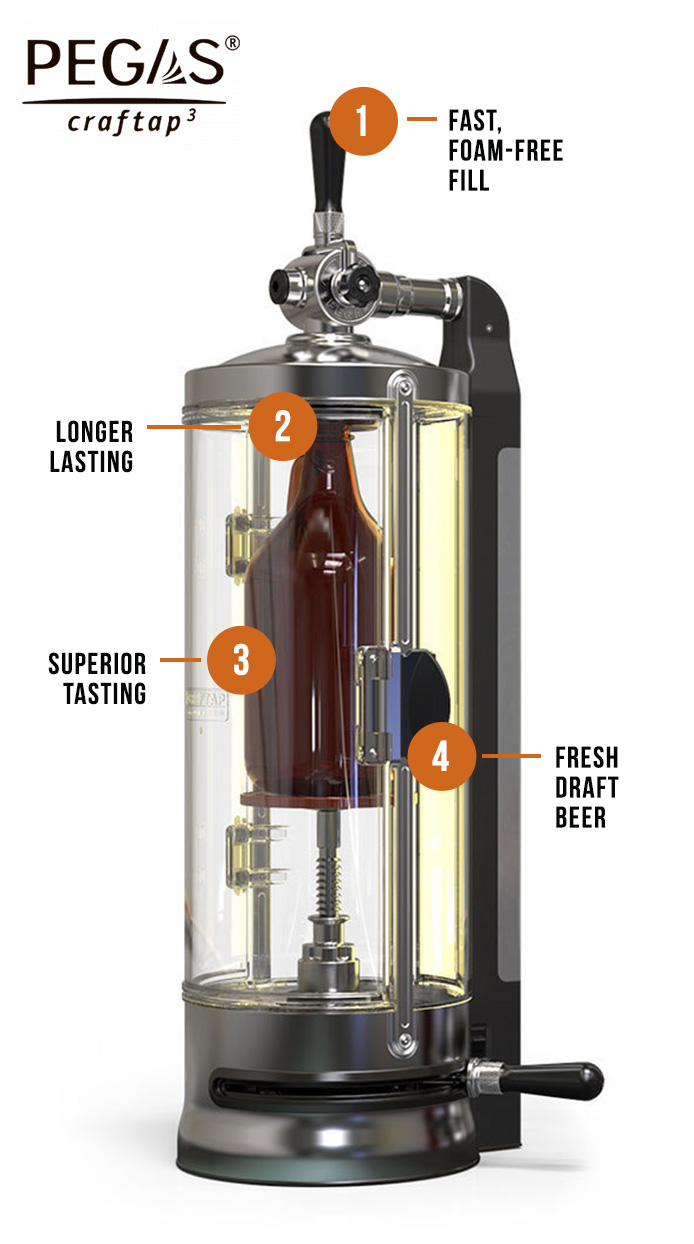 1: Fast, Foam-Free Fill
Standard growler filling procedures always result in excessive foam, increased waste, and an overall messy experience. With the Pegas Craftap filler, waste and foam are eliminated, producing a longer lasting, better tasting growler.
2: Longer Lasting
Standard filling equipment delivers a growler of beer that loses its integrity from the moment it's poured, resulting in a short shelf life of about 2-3 days. The Pegas CrafTap retains the exact same environment from the keg to the growler, therefore never allowing the beer to begin breakdown. The result is a growler that lasts for 30-45 days.
3: Superior Tasting
By purging the oxygen in the growler while counter pressure filling with CO2, the beer becomes saturated with CO2 upon filling, which results in a fresh, better tasting growler.
4: Fresh Draft Beer
With the Pegas Craftap, you can now serve the freshest Craft Beer On Tap, ready to be taken home and enjoyed with family and friends.