GS Express
Store In Store Express Stations powered by The Growler Station
Self-contained, refrigerated, turnkey, store-in-store kiosk solutions for retail locations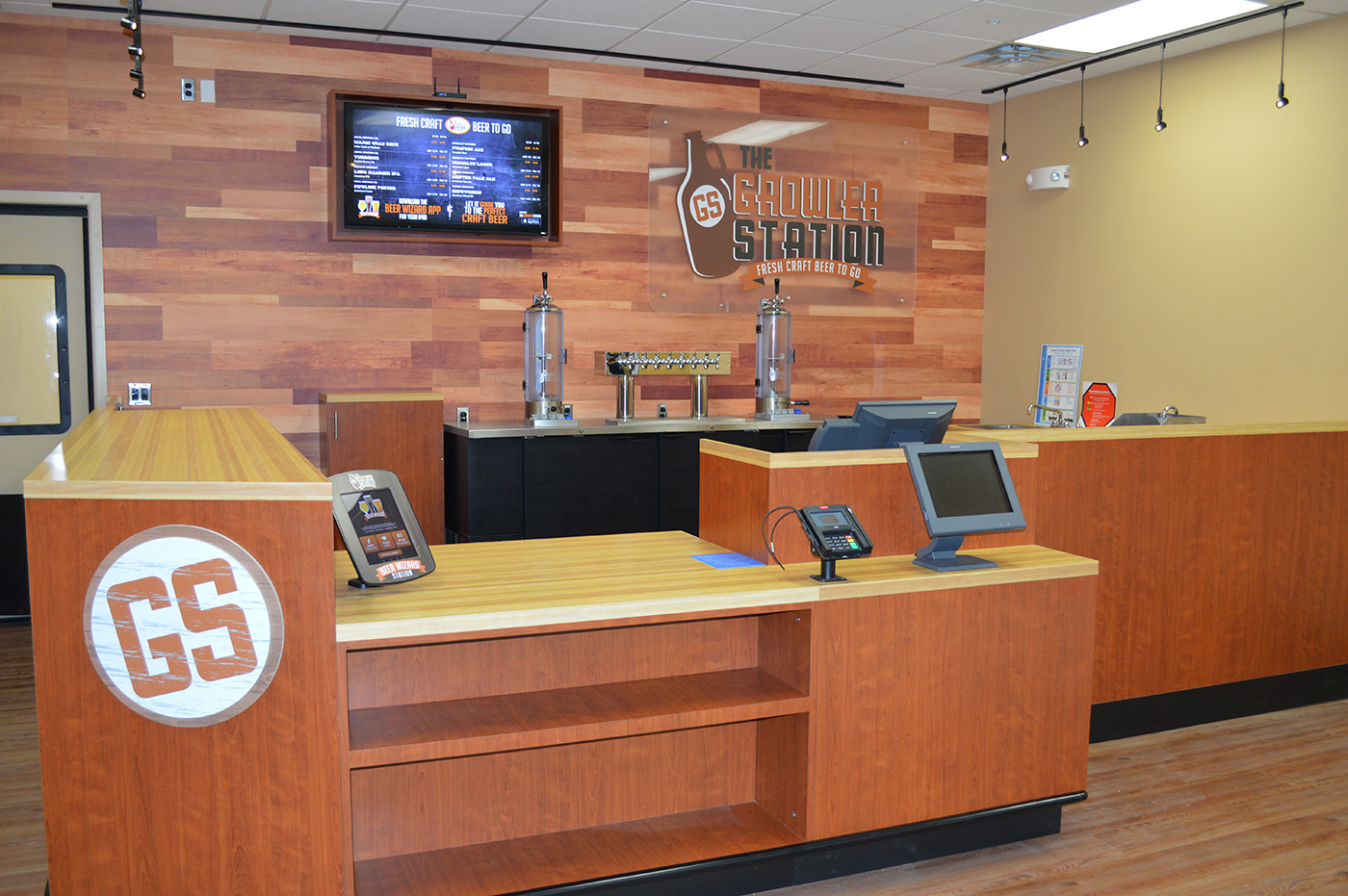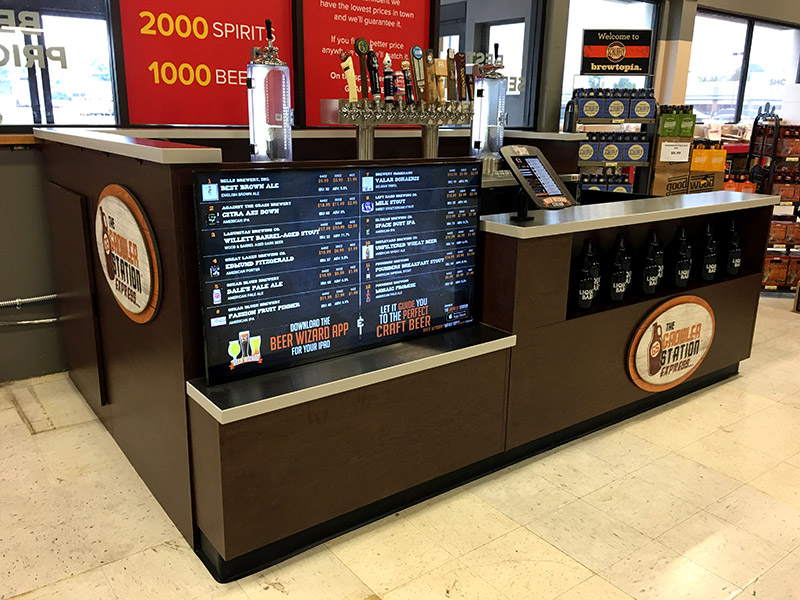 Accommodates to the space you have
---
Prefabricated walls with baseboards and trim, adjustable to accommodate space availability. Expandable front counter with multiple finish option. Sink and storage cabinet, expandable to accommodate fixture and storage needs.
No mixing beer flavors
---
The gas valve is used to purge remaining beer from the manifold after a growler fill, pushing the remaining beer from the manifold into the growler. This process eliminates any mixing of beer flavors when selecting a new beer for a new growler fill, and eliminates waste by pushing the beer into the growler.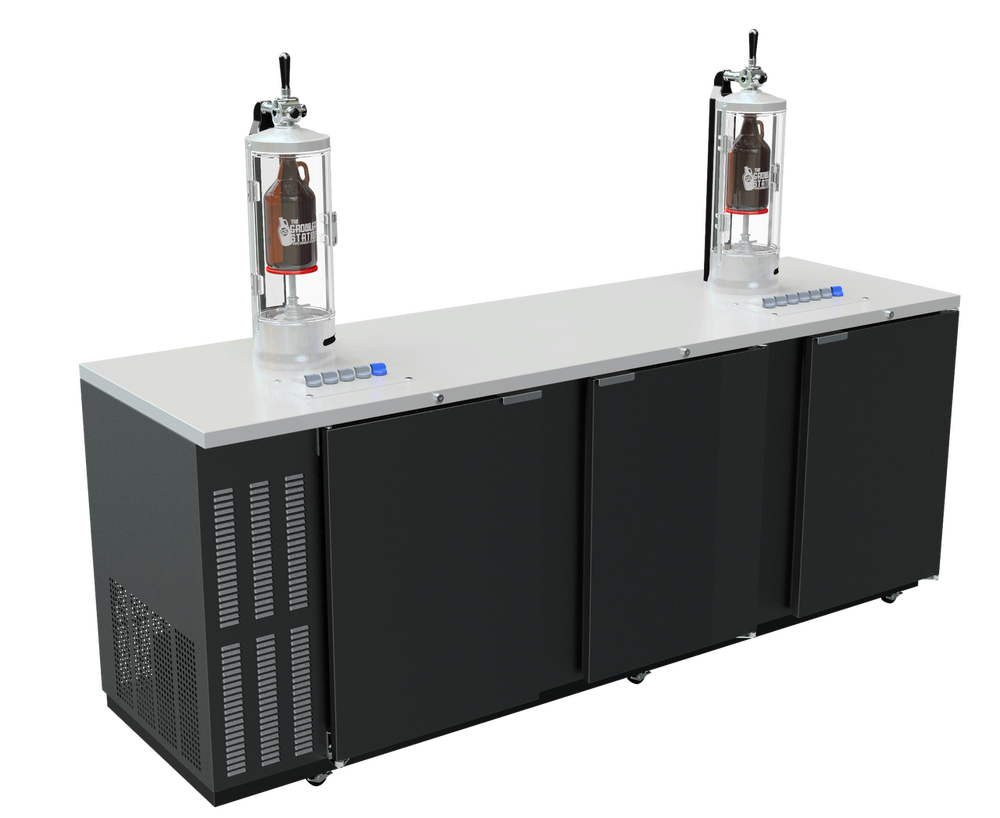 Prefabricated – Delivered – Installed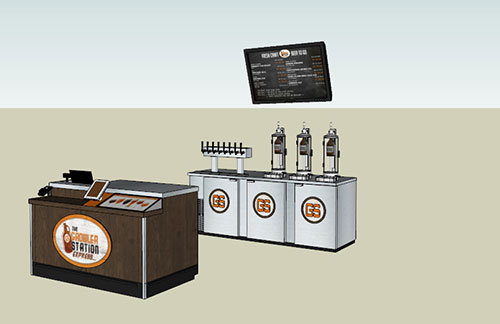 Economy
With or without front counter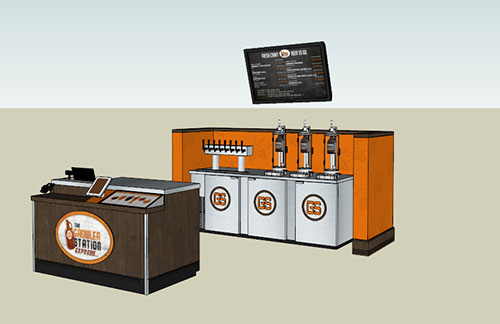 Economy Plus
Added back surround wall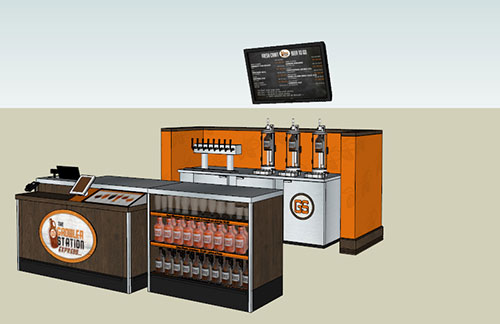 Expanded
With merchandising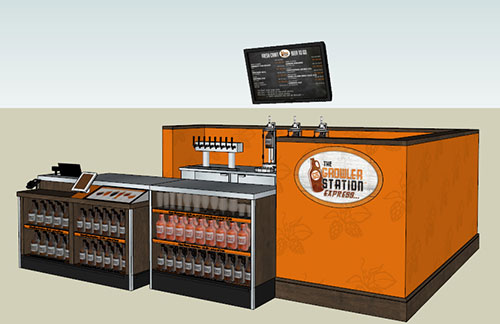 Full Store-in-Store
All inclusive, most impressive
Refrigerated, self-contained counter pressure growler filling station
In-store digital menu system powered by The Growler Station® Digital Eco-System
Beer Wizard iPad station powered by The Growler Station Digital Eco-System
Adjustable options to accommodate space availability
National installation and service partners around the country
Volume buying rates for all growlers and bottles